The Big Switcharoo: Sprint to Spend $10 Billion Over Next Two Years Switching to LTE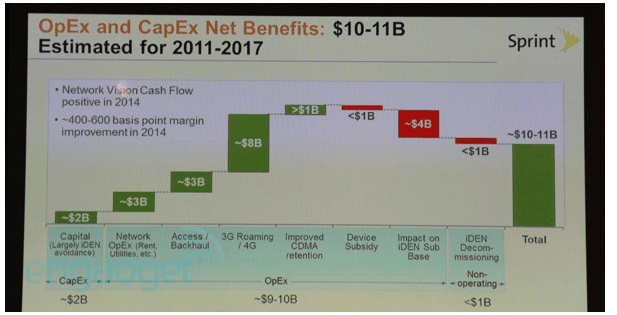 One of the costliest hurdles Sprint faces in the coming years is the switch from their not-so popular iDEN and WiMax networks to the widely-used LTE network. LTE has become the standard for wireless communication of high-speed data. Verizon, AT&T and Sprint already use the network, but until now only Lightsquared phones on Sprint were LTE-enabled.
But not anymore: starting next year, Sprint will begin to discontinue iDEN and WiMax networks in favor of LTE.
Just how costly will it be for Sprint to initiate the network switcharoo? Speaking at the Sprint "Strategy Update Event", CFO Joe Euteneuer was frank: $10 billion over the next two years.
If that sounds like a lot to you, you're right. Euteneur hopes to recoup the investment over the next 10 years, saying the company should save $10-11 billion by not having to maintain the fledgling networks. But you don't have to be an expert to understand that $10 billion is a pretty large upfront expenditure. Here's hoping Sprint makes it through this rough period, unlimited data plan intact.