The Bike Redefined: Samsung Galaxy S2 Concept E-Bike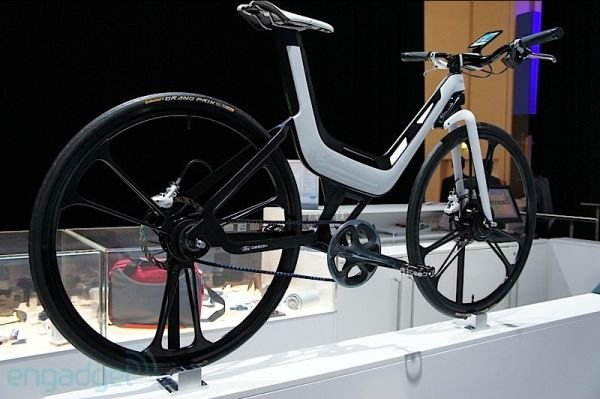 The days are already gone for when cell phones are only used for placing calls and sending off text messages. For many, smartphones are their daily companions and a tool to make all aspects of their lives simpler. The concept of the Ford E-Bike takes this idea to the next logical level and lacks a Samsung Galaxy S2 direct on the handle bars.
Of course, the bike is, in and of itself, already something to behold. The electric motor in the front wheel can take the bike up to around 20 Mph and for people just a little bit more oldschool, the peddles aren't there just for show. For real racing fans the carbon-fiber frame and chain should be of interest as a replacement for your standard oil/chain combo we all grew up with.

But for us at AndroidPit, the really interesting bit is the Android handset placed squarely between the handle bars. Any frequent reader of the site should quickly identify the smartphone as none other then a Samsung Galaxy S2 (and if you didn't you really should pay closer attention when you read headlines) You may ask yourself "Why would I need a phone there?" and sure you could use it to post your status from the highway (Location: Biking down Highway 61), listening to music (We recommend Cake's The Distance) or commenting on Cake's excellent video of said song ( choice video. But I just got smashed by a Ford Explorer. Anyone wanna call 911 for me?) But other then shear tech vanity the Galaxy actually controls much of the bike. For example you can control the motor or adjust the shocks using the touchpad with out having to stop the bike. You can also monitor the battery and general bike status over the display.