 The Cartoon That Predicted Chromebooks
Were you surprised by the unveiling of Chromebooks at the Google I/O conference? So were we. While the netbooks won't be available for pre-ordering until mid-June, it looks like one fortune-telling Italian cartoonist predicted that Chrome would be a "Windows killer" way back in November of 2008.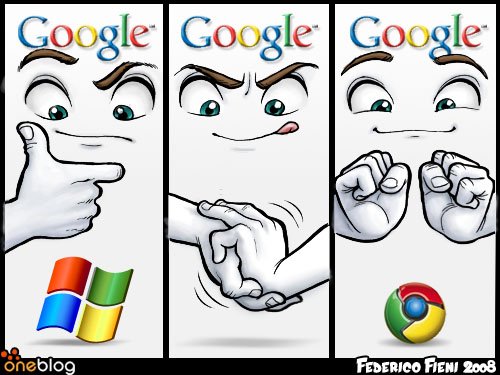 Perhaps the cartoonist simply meant to point out the similarities between the Chrome and Windows logos, but he ended up saying a whole lot more. Chromebooks is now prepared to take over the world this summer, after putting the Windows logo through the drying machine.