The HTC Sensation Coming Mid-June for $200?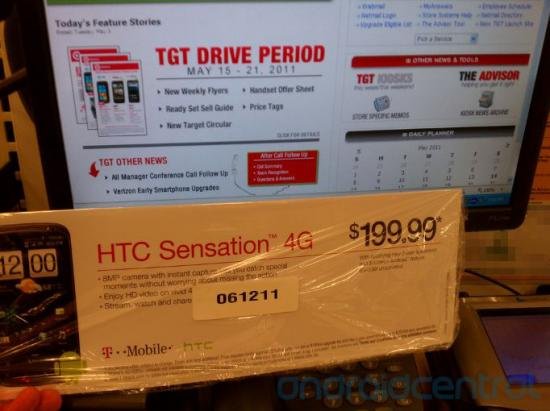 Sensational news, everyone. We just love when good phones are priced right, and it seems the HTC Sensation could be coming mid-June for the very reasonable price of $200. An anonymous tipster sent this low-lit tip to the folks at Android Central, indicating both the phone's price (199.99 on contract after rebate) and release date (June 12th at Target, June 8th at T-Mobile corporate stores).
We're not sure what else to say except "Halleluyers!" (we've been watching that episode of South Park too much). Sun, staycations, and a new phone with a great UI...what more could we ask as for this summer season?