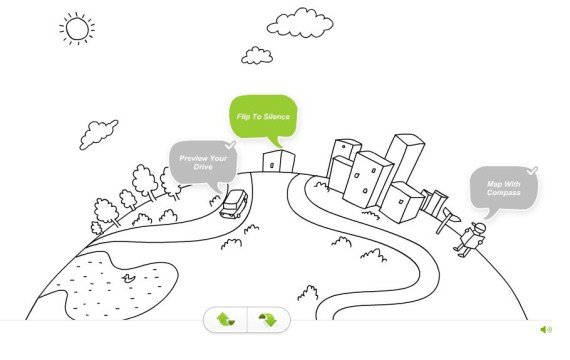 I would definitely fit into the AndroidPIT team!
What do you think?
Aesthetically, we couldn't be more in love with HTC. Their little squiggels: so cute! And now the company has created a beginner's guide to Sense 3.0 that is also quite cute. It's a 3D, interactive representation of Sense 3.0 that is both informative and entertaining.
In the little world HTC has created, you can test drive all the different features of Sense 3.0 including "Flip to Silence," "Map with Compass," "Catch all Calls," "Preview Your Drive," "Never Miss a Turn," and "Zero Wait Map." Of special note are the "Preview Your Drive" and "Zero Wait Map" features -- one allows you to see all the twists and turns of your route before encountering them, while the other allows you to save very large maps on your phone --think, the entire west coast of America -- for offline navigation. All of these features are explained with text and interactive animations. Check them out here!