The Internet Explodes as Google CEO Larry Page Bids 900 Million on Nortel Patents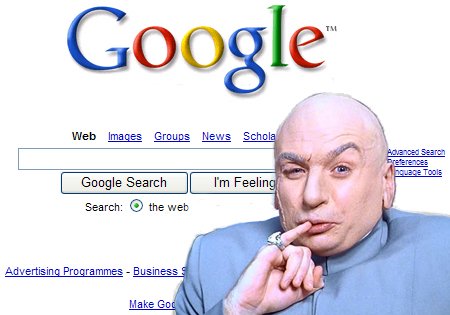 Exactly Why is Google Betting 900 MIllion on Nortel Patents?
Damn. It's only been ONE DAY since Larry Page was named CEO and he's already spent close to a billion dollars. Today Google bid 900 Million dollars on the remaining 6,000 patents belonging to the now bankrput Nortel corporation. The move is being seen as a pre-emptive strike by Google to defend against litigation cases.
Poor Nortel; all that remains of the company are its patents. The Nortel corporation was a victim of the burst dot com bubble, and eventually succumbed to crushing debt and plunging sales.
Now people are wondering where new Google CEO Larry Page is wanting to steer the company, and whether the company plans to use the patents to further a larger plan for Android.
Is Google trying to become a wireless network? Ehhh, don't bet on it. Few people see Google making the jump into becoming an operator but since the company has already moved into telecommunications infrastructure, social networks and voice-over-Internet protocol phone service, it's not clear at this moment just how they'll use the patents. They still make most of their cash reading your Gmail messages and delivering targeted advertising.
Google maintains that the move is strategic, since so many people be suing them. Witness this quote in which new prez Larry Page laments the state of the industry:
The tech world has recently seen an explosion in patent litigation, often involving low-quality software patents, which threatens to stifle innovation. Some of these lawsuits have been filed by people or companies that have never actually created anything; others are motivated by a desire to block competing products or profit from the success of a rival's new technology. The patent system should reward those who create the most useful innovations for society, not those who stake bogus claims or file dubious lawsuits.
He's wagering a lot (read: a LOT) of money that having all these patents will protect the company from further litegation.