The Lowdown on Google Wallet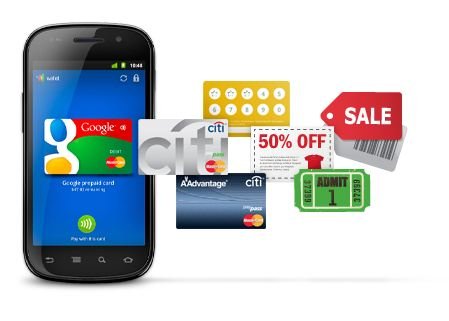 Big Idea, Limited Reach
So, the big news yesterday and today is still Google Wallet. This thing is getting bigger than Oprah's waistline post- farewell season! People are just cray-cray about the idea of swiping their phones and making wireless payments. Yesterday we told you that the program will be launched on Sprint's Nexus S at participating Subway, Macy's and American Eagle shops in New York, Chicago, San Francisco, Los Angeles and Washington D.C, and you shouldn't get too excited because it may take awhile for a national wallet program to come to fruition. But that hasn't stopped the press from going insane: there are over a 1,000 stories currently online about Google Wallet and it's being Tweeted about every millisecond.
Now, Security Concerns
And, of course, when any story gets this big there's a sizable backlash. Number one rant topic: security. It seems that all purchase data on the phone will be stored to a TPM, also known as a "trusted platform module." This is a chip that will encypt sensitive data so that even if your phone is stolen, the thieves will not be able to easily access your payment history or information. You'll also have to enter in a PIN number before swiping your phone so that just anyone can't go stealing your phone and using it to make unauthorized purchases.
Can we really trust the world's largest advertising agency on a free, open source, insecure phone OS to protect our transaction data?
Google's TPM looks legit. There's no question the company wants to do everything it can to protect your transaction data from thieves. But there's also no question the company wants your purchase data for themselves. And they will be storing your data and sending it to company HQ if you allow them to. Not just yet, but later. They're rolling out a program called Google Offers, and will probably send a message along the lines of "Oh....hey....just wanted to let you know that if you allow us to track your purchase data, we will be better able to offer you free digital coupons like for those cupcakes you love at that bakery across the street." And you will say yes, because you love free cupcakes.
A PIN number? An app? This doesn't sound like the most streamlined operation.
Totally. It'll have to be a swipe, then you'll need to X out of whatever app you were currently playing with, then open the mobile wallet app, then enter the PIN before you can make your purchase. Nexus S is fast, but surely some phones will be slower to boot up. Then there's the fact that some Androids have lousy battery life. All of a sudden, mobile payments don't sound so quick and easy.

But you're still optimistic?
Sure. NFC will be huge in the coming years, and Google is lucky to have hopped on the bandwagon so early. We have no doubt that the service will become better streamlined and certainly more ubiquitous in the coming months.