The Newest Huawei Looks a Whole Lot Like the SGS2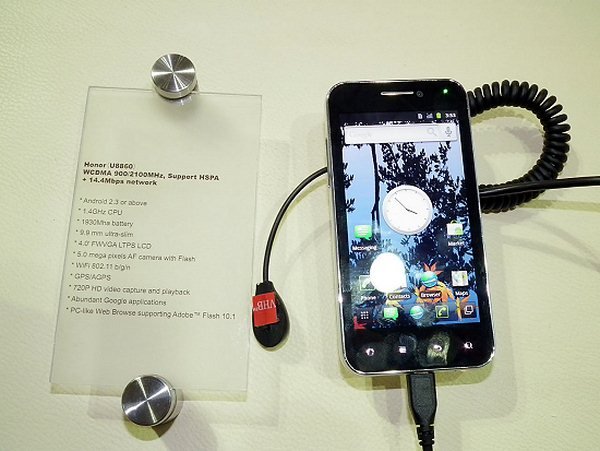 Huawei is more known for banging out cheap-o smartphones than anything else, but it looks like with their new phone "Honor" they'll be going after the middle price segmant. Honor looks a whole heck of a lot like the Samsung Galaxy S2, but, what the hey, that's the look consumers go for these days. Apparantly, it'll be shipping with a 1.4 GHz processor, a 5 megapixel camera with HD video recording, Android 2.3, a 4 inch display, 1930mAh battery and more.
Would you buy a Huawei smartphone if your life depended on it? We'll have to wait and see how well this bad boy runs at this year's IFA – and, of course, send you a video report so you can decide what to think.