 The Pleasures and Pitfalls of Owning a Smartphone, According to the Oatmeal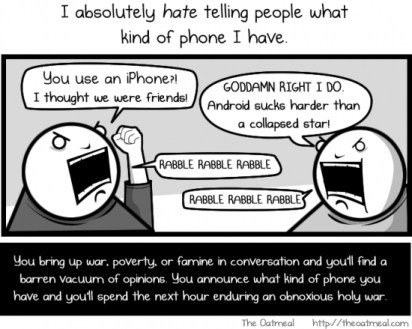 Oh, the Oatmeal, how we love you so. Oatmeal cartoons involve our favorite things -- cats, the internet, screaming, hamsters, graphs, visual gags and (oh yeah) spot-on culture commentary. The newest Oatmeal cartoon involves smartphones and it's a doozy!
I'm not going to ruin the surprise by writing too much about it here -- what can I write about it? it's a cartoon fer chrissake! -- but let's just say it all seems eerily familiar! Go and read the whole thing already!