 The Robots Are Coming! Foxconn Adds One Million Robots to Assembly Line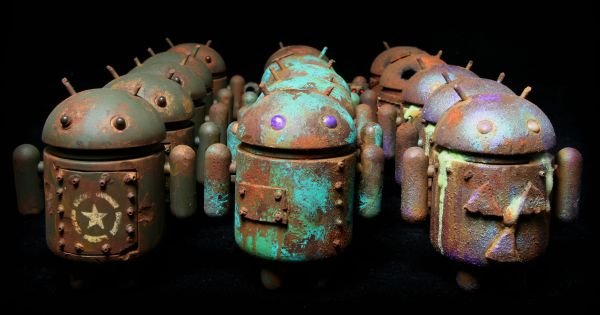 (Android robot army, picture courtesy of Drill One on Flickr)
Foxconn says they'll be adding 1 million robots to their assembly line in the next three years. 1 million! That's like a whole city of robots.
Currently, 90% of all the robots in the world are used for manufacturing consumer goods, and about half of them are used in the automotive industry. No need to tell you that when America's automotive manufacturers switched from human to machine power in the 1980s, it lead to a mechanical revolution that changed the face of the auto industry. Could the same thing happen at Foxconn?
Certainly, what Foxconn does has implications for the entire country of China. Not only is Foxconn the largest private employer in the country, but it accounts for 40% of the $150 billion consumer-electonics industry worldwide. Altogether, the company employs about a million people.
Over the years, Foxconn has built a sprawling corporate campus filled with mess halls, dorm rooms and assembly lines. Certainly being a factory worker is not the most intellectually-stimulating job in the world but, after a ton of bad press over worker suicides, Foxconn seems to be trying to make the workday a bit easier for their workers. They've created counseling centers for anxious or depressed workers and opened up their factories to foreign press. Chinese labor activists now say their plant is neither the best nor the worst place in China to work. Now that they'll be adding so many robots to the assembly line, I wonder what'll happen to the jobs the company is replacing.
Of course, it's always possible that the robots will be used in addition to the workers, and we can't really rule out that possibility given the fact that Foxconn has been growing at a pretty astounding rate. Looks like they'll be pumping out the consumer electronics at an even faster pace now.