The World's Mobile Operators Unite In Support of NFC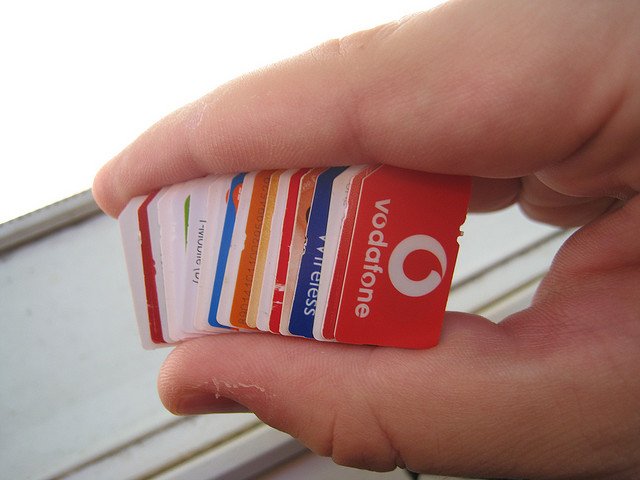 We've said it time and time again: NFC is on the brink of revolutionizing the way we pay for stuff. Innovative technology is great, but nothing can get done without the explicit approval of the operators. In a show of remarkable solidarity, over 45 GSM operators worldwide have pledged their support for the NFC payment system and are itching to get started.
From Canada to Bahrain, the world's largest SIM-card based operators are putting their corporate weight behind the NFC with this latest endorsement. With virtually everyone one board, it appears as if this contactless form of payment is just about to go global. Whether it's purchasing movie tickets or paying for public transit - all of these transactions will soon be completed using information encoded onto your SIM card in your smartphone.
Despite the overall optimism tinged with just a bit of cyber security paranoia, it will be interesting to see how the NFC payment systems will be implemented on the ground in different countries. Whereas in places like Korea, paying with your smartphone has been common place for years, the concept is still very foreign to many European countries.
Hopefully, mobile carriers can step up to the plate and start actively promoting NFC to vendors big and small.
Check out the complete list of operators below to see if NFC is coming to your phone:
América Móvil, AT&T, AVEA, Axiata, AXIS, Bharti Airtel, Bouygues Telecom, CSL, Deutsche Telekom, Elisa Corporation, Emirates Integrated Telecommunications Company PJSC (du), Etisalat, Everything Everywhere, Globe Telecom, KPN, KT Corporation, Maxis, Mobily, MTS, Orange, Proximus, Qtel Group, Rogers Communications, Saudi Telecom Company (STC), SFR, SK Telecom, Smart, SOFTBANK MOBILE, Telecom Italia, Telecom New Zealand, Telecom Slovenije, Telefónica, Telekom Austria Group, Telenor, TeliaSonera, Telus, TMN, Turkcell, Verizon, VimpelCom, VIVA Bahrain and Vodafone Group. Additionally, ISIS, the organisation formed by AT&T Mobility, T-Mobile USA and Verizon Wireless
Related articles:
What is Near Field Communication? What use is NFC?
PayPal Android App: Now Featuring NFC
[Infographic] The Future is "Frictionless"