The Zombies, Run App: Stay Fit and Save the World at the Same Time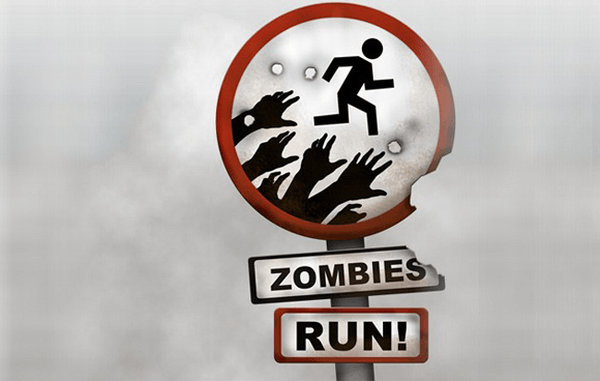 If you've ever tired of your typical workout routine or wished you had just a bit more motivation, well...imagine there's a roving pack of flesh-eating zombies coming up behind you! The Zombies Run app is an interactive audiobook that immerses your fitness-loving self in a world where zombies are out to eat you.
The app is also a game where you must liberate citizens of a fictitous city from a plague of zombie. You automatically collect items like medicine, batteries and ammo while running and slowly piece together answers to a greater mystery.
Zombies Run is so far just a project on Kickstarter but a very successful one at that. The developers have already raised more than $44,000 when all they originally said they needed was $12,500. Maybe if they raise more money they can even add features like vibration when you slow down to simulate being nibbled at by zombies...or something!
If you're interested in donating the project, click here. If not, I'm sure the app will be on the Market soon enough.
Certainly beats listening to Britney Spears, no?