 These Guys Made $750,000 Off Their Android App in Just 3 Weeks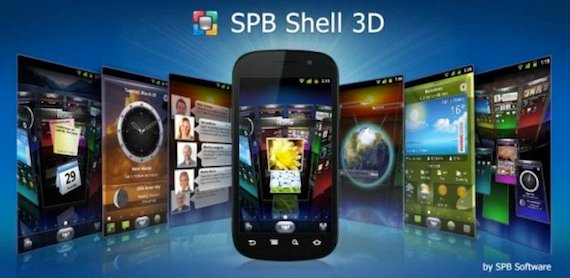 It's every Android developer's dream: create a popular app that brings in piles of cash. All too often, however, the app gets lost in the crowd. Either it's too similar to comparable, or cheaper, apps, or it simply fails to justify a download. But in the case of "SPB Shell 3D," the results could hardly be better: in just three weeks, the company managed to generate $750,000 off a single app. How on earth did they do that?
The recipe for creating most apps goes something like this: create something that is in high demand and then sell it at a fair or - better yet- affordable price. But SPB Software approached their market the way a luxury brand might. Here's their recipe: make a better app and sell it for big money. SPB Shell 3D sells for $15 per unit, but because because it was so well received it ended up being downloaded 50,000 times in its first 3 weeks. All this despite being priced above nearly every app in the Market.
SPB Shell 3D allows users to customize their widgets and homescreens. But because there are so many other apps on the market that do the same, something new as needed. Here's where 3D comes into the picture. Giving users the option to replace their homescreens with a coveted carousel (like the one found in HTC Sense 3.0) satisfies a long-standing user desire.
The app, so far, seems to be justifying its high price.