Think Your Android Has Good Battery Life? The Kyobo eReader Lasts Weeks On A Single Charge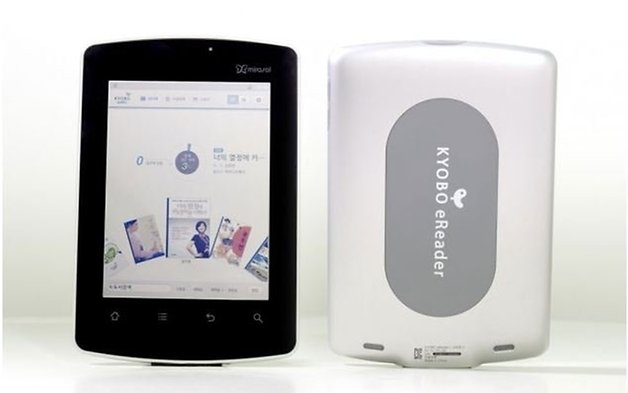 A few weeks ago, we posted a story about folks who were able to squeeze over a week of battery life out of their Androids – albeit in standby mode.
This week, Qualcomm and Kyobo Book Cennter announced the world's first e-reader to utilize Mirasol display technology. It's called the Kyobo eReader and, ccording to the company, the device allows for "weeks of reading under typical usage."
According to Kyobo, the device uses a Mirasol display, which is a micro-electro-mechanical systems-based technology that creates color from ambient light. Because of the way the technology works, there also isn't a glare effect when using the screens outside.
Sure you can get up to a month of usage out of a Kindle Touch – provided you only use it for around a half hour a day, without wireless – but the Kyobo eReader also supports color and video.
The eReader also has a 5.7-inch display (1024x768p), a Snapdragon processor and a custom interface that runs on top of Android 2.3. It's selling for $265 in Korea, which isn't exactly a bargain when you compare it to the Kindle Fire, but for a new technology, temporarily high prices are normal.
Qualcomm is apparantly investing heavily in Mirasol technology, spending $1 billion to build a new factory in Taiwan which should start churning out the Mirasol display on a very large scale sometime in mid 2012.
Check out the video below for a peek at the new technology. It looks a bit laggy, but color us intrigued, nonetheless.