 Thrutu Update Further Revolutionizes the Phone Call, Carriers Stand in the Way of Full Integration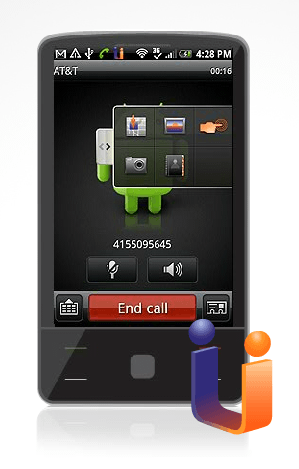 Smart phones do so many things these days that just calling someone somehow feels, well, quaint. What if you could simultaneously take pictures, share your location, send contacts and draw doodles for your friends all while having a phone conversation?
Thrutu promises to be able to do just that. An Android app for serious multimedia multi-taskers, Thrutu takes the phone call and makes it an insanely interactive experience. In the updated version of the app, you can even send money through Paypal to your friends instantly, toss a coin to settle an argument or poke your friends by making their phones vibrate.
Thrutu is currently only available on networks that allow simultaneous data and voice connections, and currently Verizon' and ASprint's 3G networks aren't up to the task. But if you're near WiFi, you're all good. Just make a call through Google Voice, and you'll be able to access all of Thrutu's features.
How long do you think it'll be before the carriers realize they need to make simultaneous voice and data connections standard? The present is all about accessing video, maps and email on your phone, but in the future I think we'll be simultaneously sharing videos and sending pictures to our friends as we talk to them.