 Top 10 Twitter Hashtags of 2011: Egypt, Japan and Superbowl Top the List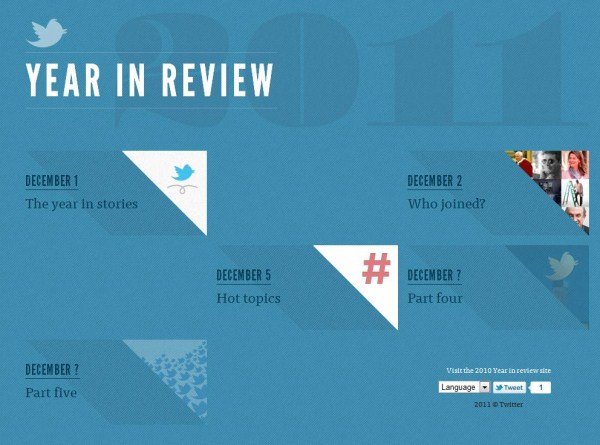 Today Twitter revealed a list of their top hashtags (AKA trending topics) and Kim Kardashian was nowhere to be seen! Hooray. Instead, the list of top hashtags for the year includes a number of natural disasters and political uprisings which made waves all over the internet. Here's the full list of top hashtags of the year, according to Twitter:
egypt
tigerblood
threewordstoliveby
idontunderstandwhy
japan
improudtosay
superbowl
jan25
Are you surprised by any of these?
The Twitter year in review site also lists the top actors (Charlie Sheen), actresses (Elizabeth Taylor), musical artists (Rebecca Black) and cities (Cairo) mentioned in Tweets. You can also see all the celebrities who joined Twitter over the past year. It's a fun time-waster. Check it out by clicking the link below.