Toshiba Has The Thinnest And Lightest Tablet In the World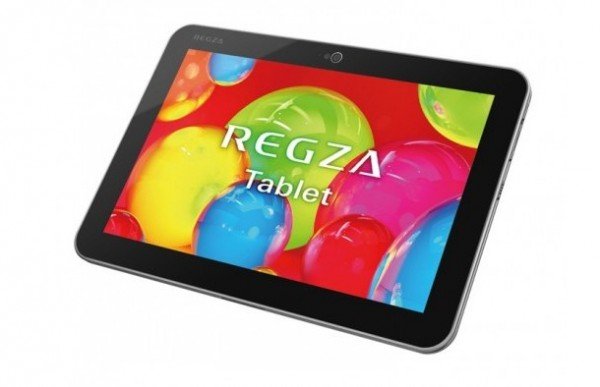 The free market loves superlatives and that's no different in the Android community. Doing what they do best, Toshiba has released the thinnest and lightest Android tablet in the world, the REGZA AT700, on the Japanese market.
Toshiba's follow-up to their Thrive tablet officially debuted at the Combined Exhibition of Advanced Technologies (CEATEC), the Japanese answer to the American Consumer Electronics Show (CES)
So just how thin and light is the new Android tablet?
The 10.1" tablet is packed into a 7.7 mm body bringing a feather-light 19 ounces on the scale. With dimensions that svelt it makes even the Samsung Galaxy Tab 10.1 wonder if it should go on a diet. It is tempting to assume that with such micro proportions that the REGZA AT700 had to cut back on the technical specs to accommodate it's small size but with a 1.2 GHz OMAP 4430 processor, 1 GB RAM, 32 Gb internal HD and 5 and 2 MP cameras respectively, it's by no means a bottom of the barrel device. It also includes the necessary assortment of connectivity options required in modern Android tablets: micro HDMI, microUSB, card slot, and wifi/GPS cards.
If any of these specs sound familiar to you, it's because we already reported on a table with identical tech specs at this years IFA in Berlin. But that tablet was introduced as the AT200. Could this mean that Tosiba already has plans on bringing this razor thin tablet pc to the west? Only time will tell.