 Twitter Buys Android Security Developer, But Why?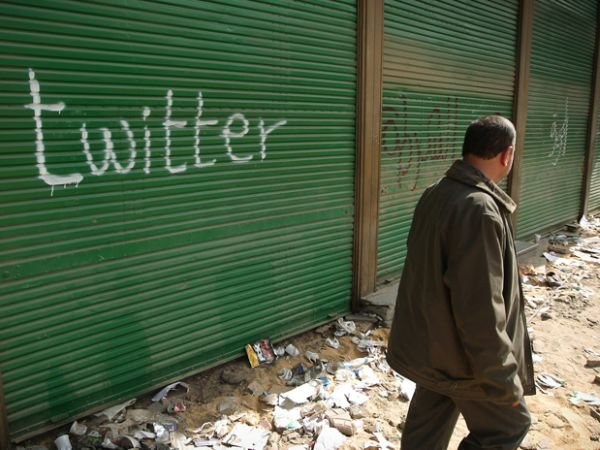 (Picture:financialpost.com)
"Better safe then sorry." Twitter has apparently taken this classic pearl of parental wisdom to heart with their newly announced acquisition of Whisper Systems, an online security company specializing in smartphone encryption software, including popular Android applications. Mergers happen all the time, but this purchase raises some interesting questions: How will Whisper Systems encryption offerings be effected by Twitter management? And why is Twitter interested in getting into the mobile encryption field in the first place?
Mobile Security Gaining New Importance
Whisper Systems' main offering, Whisper Core, is a mobile encryption platform designed to integrate itself into Android devices and encrypt key data and create secured encrypted backup copies of core system information. Additionally, the software package offers tools for network security and security management for the Nexus S and Nexus One. For the normal user, such a complicated security package could be deemed overkill but with overall smartphone saturation approaching 30%, mobile security is an increasingly important issue for many segments of the modern society.
This trend toward an increasingly mobile and wired society and poor quality mobile security options were the main inspiration for Whisper Systems to modify the existing Android OS and produce Whisper Core, which offers corporate level security for Android devices.
While there is no word on how much Whisper Systems put twitter back, with offerings such as Whisper Core and the associated Whisper Monitor, a mobile firewall system, it's sure to have been a pretty penny.
Mobile Security In 140 Characters
In the official announcement from Whisper Systems, they stated that the technology and expertise were to be integrated into Twitter services. But this begs the question why Twitter is interested in adopting the service. Twitter has remained tight lipped about their plans for the new encryption possibilities or what roll Whisper Systems will play in the popular microblogging service's future. Some see it as an attempt to counter recent criticism of Twitters lacking security mechanisms and to regain the trust of many of its users.
That explanation seems quite cut and dry but there is another interpretation of this latest move by Twitter. It might not just be the services and products of Whisper Systems but also the company itself, which consists more or less of two employes, Technical Director Moxie Marlinspike and Enginure Staurt Anderson, that is of interest to Twitter.
Marlinspike is an SSL-encryption specialist, whose expertise could help Twitter fend of growing waves of phising attacks, which recently befell Facebook.
But there is another connection as well. Whisper Systems developed the RedPhone software for the Egyptian protestors, which kept the world on the edge of its seat earlier this year. RedPhone is an encryption package, which was used in conjunction with Whisper Systems TextSecure technology to help obscure protestors identity from the Egyptian authorities. Twitter also played a famous roll in helping organize the protests, which swept the Arabic world this Spring, so this purchase could be seen as an attempt to help further the security and protection Twitter offers its politically active users.
However the move is not with out its critics. Security activist Christopher Soghoian commented the decision to temporarily discontinue active support for RedPhone and TextSecure, saying: "I understand that's the normal thing in Silicon Valley, where everything gets shut off when an acquisition is made but RedPhone isn't some app that helps you find the nearest ice cream store. [Whisper] specifically targeted helping people under repressive regimes. Just shutting it off with no warning to users puts the people in a very dangerous position, especially in places like Egypt where they're having elections today."
Soghoian hopes that the popular encryption packages will soon be available again as open source apps and there is reason to believe that he'll get his wish. Whisper Systems has stated the company will continue to exist and function as their users know it. Given it and Twitter's roll in recent political upheavals, this is most likely not the last that the Mideast and maybe even Wall Street have will hear of both companies.
Quellen: Golem, Whisper Systems, Techi Buzz, Wired
Related Security News: