Twitter Purchases TweetDeck for $50 Million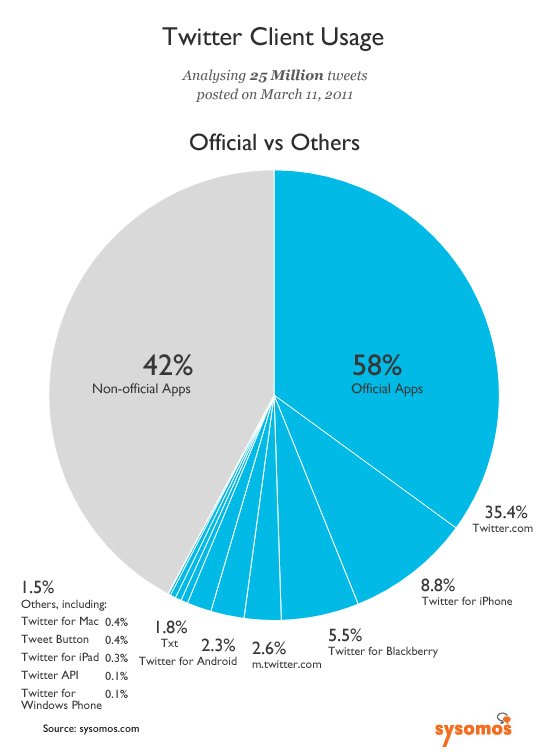 (The graph that deeply worries Twitter investors).
According to Tech Crunch, Twitter just purchased former-rival TweetDeck for somewhere between $40 to $50 million in cash and Twitter stock. Although official confirmation has yet to be announced by either party, the report follows word from two weeks ago that Twitter was in advanced talks with the folks behind the popular Twitter 3rd-party client.
The deal is seen as defensive for Twitter, which has been losing customers to Tweetdeck since its release in 2009. It also comes as quite a reversal, since back in February it had been all but confirmed that UberMedia, developer of several unofficial Twitter applications, had acquired TweetDeck for as much as $30 million.
That deal would have given UberMedia dominion over one in five tweets. Obviously Twitter didn't like the sound of that, and had the cash to keep it from happening.
Currently, nearly half of all tweets are being monitized by companies other than Twitter, leading some to wonder just how the company stands to profit from its social media operation. The issue of tweet fragmentation has become a big deal to Twitter, and they have been putting more and more pressure on third parties to not develop their own clients, even going so far as suspending groups like UberMedia. Having Tweetdeck as part of the family should help, though. We just hope they don't mess up the app - it's pretty great as is.