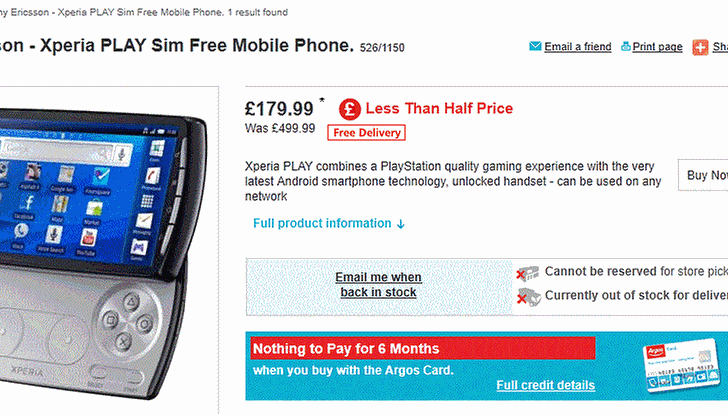 UK Android Fans: Does Sony Ericsson Xperia Play for ?179 sound good?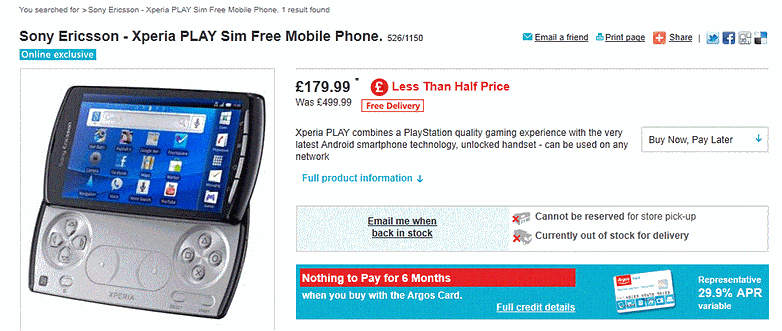 Are you an Android gamer, short on cash and live in England? If so then aim your browsers at Argos and get your credit card ready; the deal you've been waiting for has finally arrived. Sony Ericsson's first Playstation certified smartphone, the Xperia Play, is currently going for a low, low ?179 ($275) for an unlocked handset. So if you've been waiting for the price to drop to pick up a dedicated gamer phone, this is your chance.
If you're at all into cheap Android phones (and we're sure most of you are) it's hard to figure out what to make of this deal. Are they trying to get rid of extra stock? Are they worried about the new iPhone launching in England? But to be honest do you really care? This is a cheap and powerful gaming phone at bottom of the barrel prices.
In case you forgot the Xperia Play sports:
1GHz Qualcomm processor
HSPA and WiFi connectivty,
4" Screen
5 MP camera
Android 2.3 Gingerbread
Slide-out gamepad with virtual joysticks
Related Sony Ericsson News: