 US Cellular Now Offering HTC Flyer Tablet For $400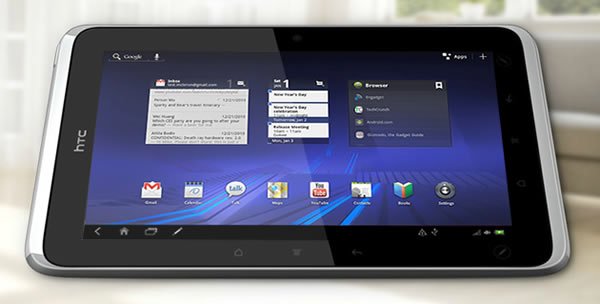 The HTC Flyer officially entered the US Cellular line-up, rounding out the American cellphone providers Android tablet catalog with a lower $400 price tag. The Flyer made waves as one of the first modern stylus-equipped tablets earlier in the year. The optional HTC Scribe pen allows the user to naturally take notes, edit text and annotate screen shots and pictures. In addition to the Scribe pen the HTC Flyer sports a 1024x600 resolution display on a 7" body, 1.5 GHz Snapdragon processor and 32 GB of internal memory; not a bad little set up for a $400 price tag, if I do say so myself.

Of course, the real price does depend on the contract type you sign up for: a $55/month contract for 5 GB will net you the Flyer for $400, while the less expensive $200 / 200 MB plan puts the HTC tablet at $600
Interested customers can pick up the Flyer starting today at the US Cellular site.