 Update Coming Soon to HTC Sensation?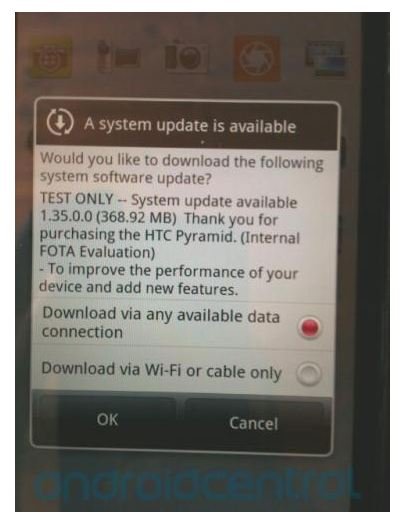 So far, our HTC Sensation has worked well. Like buttah, really. But we did notice a few glitches with the weather app, like when two weather animations randomly superimposed on each other. We checked around with other users and it turns out some of their weather animations had gone blank. Other problems that have popped up include a lockscreen that sometimes just loads half the screen and the aformentioned antenna problems.
Well, thankfully it looks like the Sensation will be receiving an update that should take care of at least some of these problems (though probably not that pesky antenna one). Someone at XDA Developers snapped a photo of the Sensation (here named Pyramid) mid-update. As of this morning, the update wasn't available, but it should happen soon. And check out how big that is: 368.92 MB. We wonder what's inside...