[User Blog Post] Why Android still sells less than Apple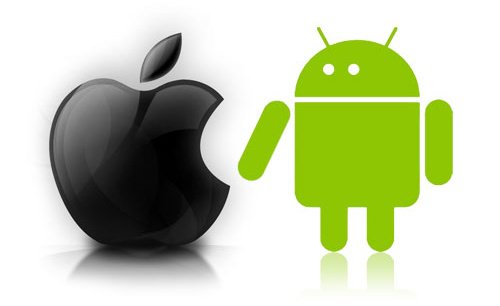 As an Android developer, I have been concerned during the last months about why the Android Market seems to be less profitable than the App Store. I have access to some statistics of my application ports to iPhone/iPad: while the free application don't seem to be affected, the paid applications have a huge gap with their iOS counterpart, up to 50 times more. I only can feel that I chose the wrong mobile platform to develop for. But why is this happening?
There are a bunch of well known difference between the nature of iOS and Android applications, but not all of them affect the sells. According to the report of Gartner (April 2011), 38.5% of the smartphone market belongs to Android, while 19.4% belongs to iPhone. It is almost the double for Android, and the growth has been astonishing: from an estimated 3.9% in 2009, it has rapidly overtaken all of their competitors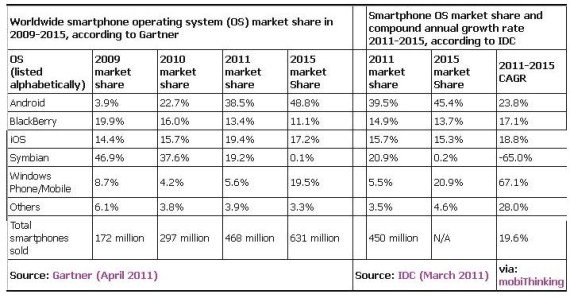 But if we look on the statistics, Apple's iPhone App Store is still larger in size than the Android Market. It houses more than 350,000 applications and games, while it was reported in Business Insider in March 2011, that the Android Market has hit the 250,000+ mark. This obviously has as well a dark side: with many competing applications, is harder to sell our own application. Android does not have (yet) as many applications as the iPhone store, but it lacks of a Desktop client (iTunes) and it is much less user friendly (a field where Apple always wins).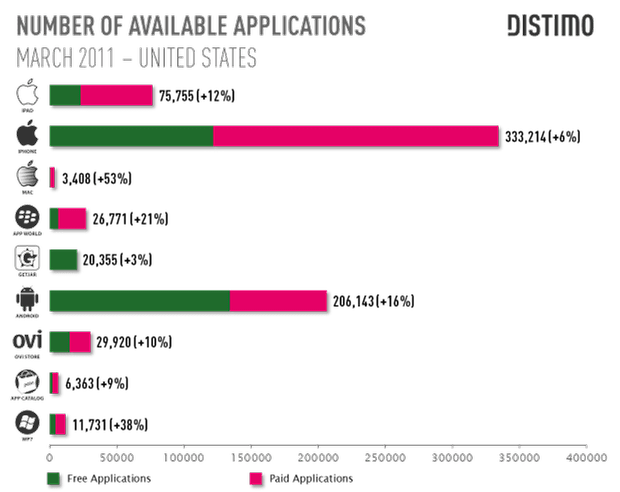 So there we go: Android has sold more phones, and iOS has published more applications. One of the first thoughts is that the developers are choosing iOS for a misterious reason. I might point out here one of the main problems with Android: the fragmentation. Whereas Google provides the operative system, the different manufacturers provide the hardware. This leads into a huge uncontrolled mess: different phones may support (or not) different features (i.e., camera, giroscope, etc), which is a problem for developers.
In order to ensure a minimum of compatibility between many devices, Google Android has the Compatibility Program, an automated control mechanism that determines which device is minimally compatible with Android.
The devices that pass the program can use the official logo of Android, and what is truly important, they can integrate the application that gives access to Android Market, Android application repository.
Another reason could be the politics of payment and refund. Payments on the iPhone App Store are handled via your iTunes account which is linked directly to your credit card, whereas Android uses Google Checkout, a paypal clone of Google. Many people had an iTunes account since a few years, but Google Checkout is still relatively unknown (I didn't have an account until I need it to get my revenues from the Android Market!).
Also one major difference between the Android Market and the iPhone App Store is refunds. With Android, you can test an application for 15 minutes and uninstall it in order to obtain a refund. However, this is not allowed in iPhone App Store. This results in greater sales in iPhone Store, enabling more revenue for the developers.
So what exactly is going wrong in the Android Market? In my opinion there are several reasons, first and most important of these is that the Android Market, even though its recent renovation earlier this year, it remains still below the design level of the App Store. And since we download through the device, we really need a good design and features to facilitate the user purchase.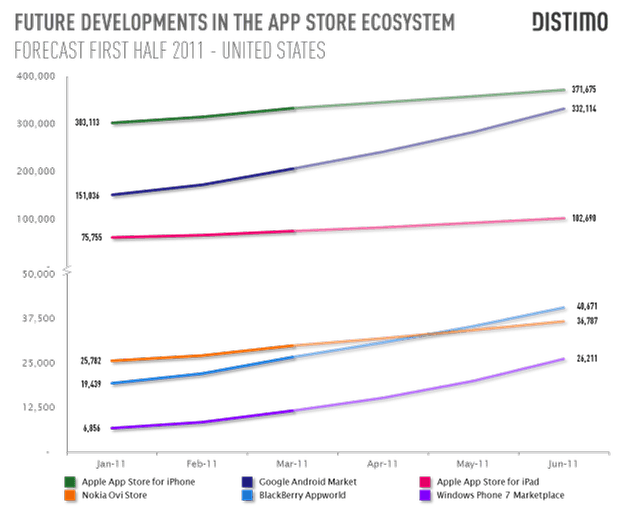 There are also rumours that Google promotes free and ad-supported applications instead of paid applications, that Android users belong to an economically lower profile than the iOS users, or that they did not had time to do things better. I want to believe that the main reason is a ponderate mix of all the aforementioned reasons, with a special weight of the last one: Android has been a special challenge for a company that never worked in mobility, and they still need a little bit of time to improve everything. They have already begin to improve the Android Market and they are doing a huge effort to solve the fragmentation problem. Amazon Store will also be relevant next year.
I think it takes a little but longer, but hopefully Android will eventually get off and will be as profitable for developers as the App Store it is today.
Some other links:
mobiThink report
TechCrunch analysis
Enrique López Mañas