Verizon Galaxy Nexus Coming Only in 16GB Version?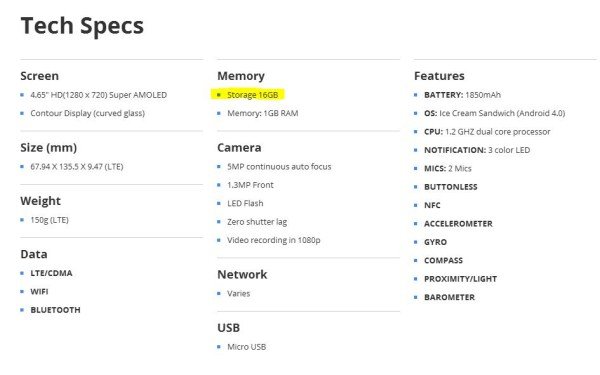 With no expandable memory slot, many potential customers have worried that the Galaxy Nexus won't have the hard drive space necessary to contain all of their apps and games. Even if Google Music were to store your media in the heavens, 16 or 32 GB isn't that much space for storage.
Now, apparantly, Google has updated their official Galaxy Nexus page with just a 16GB version of the super star phone, leading many to believe there won't be the fabled 32GB version coming to Verizon stores.
I'm not exactly sure what's going on with Google, but it would certainly be upsetting to see no 32GB model coming to Verizon. There has been some controversy, however, since an internal Verizon document leaked to Droid-Life seems to prove that a 32GB version is coming and the Droid Guy has posted a photo of the Galaxy Nexus 32GB version with a Verizon SIM card.
We'll let you know more when we know more...