Verizon Getting Rid of 1 Year Contracts Starting April 17th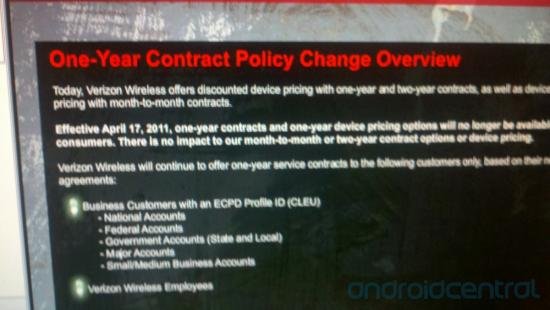 Well, this stinks.
Used to be, if you wanted a discount on your next phone, you could sign up for a one-year contract with Verizon. Okay so the discount wasn't as deep as for those commiting themselves to a 2-year contract, but it was still a discount. One year contracts were like olive branches thrown to those who wanted a good deal on their phone without being locked into a massive commitment.
But the one year contract at Verizon is no more. Starting April 17th, anyone wanting a discount on their phone will have to sign up for a 2 year plan. If you don't want to commit yourself to two years of service with one carrier, you may have to shell out upwards of $600 for your next smartphone.
What do you think of this development? Let us know below!