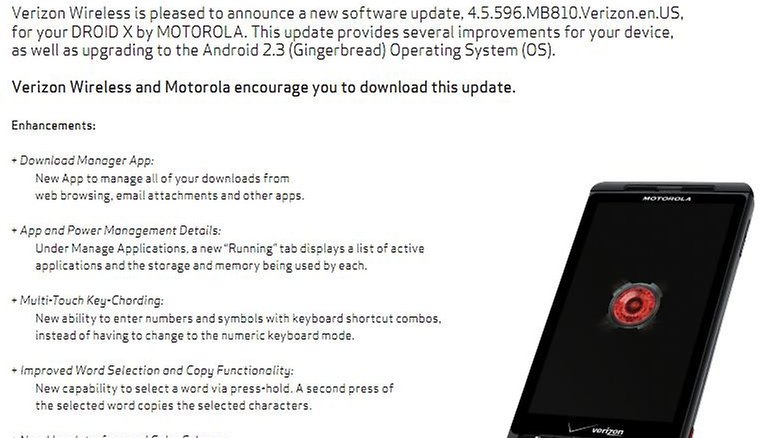 Verizon Rolling Out Gingerbread for Droid X This Friday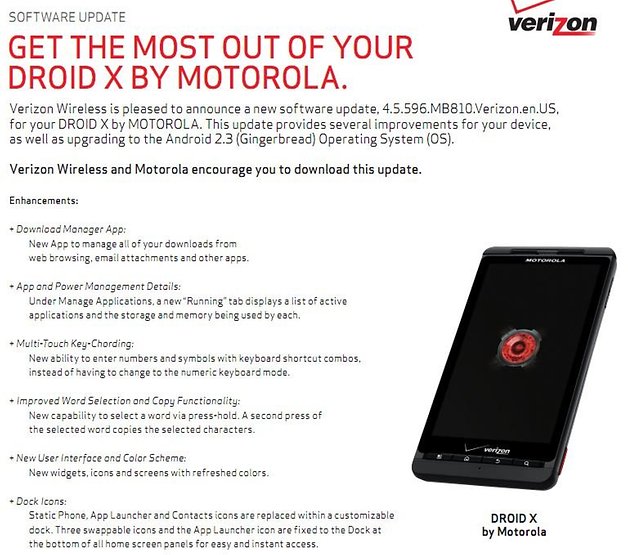 It's official: Droid X owners will be receiving a Gingerbread update this Friday (May 27th).
The hotly anticipated update includes speed improvements, longer battery life and a refurbished user interface. There will also be an updated app manager, finer-tuned multi-touch keyboard software, a fux fir tge Exchange Active sync for calendar and email, updated MotoBlur (Gingerblur), app grouping and an updated calendar.
According to Verizon, you'll be able to download and manually install the update by looking in the "System Updates" section of your phone's "About Phone" setting menu. Once the download is available, you'll find it in handy link form.
If you don't start the download manually, the upgrade will come to you automatically over-the-air over the next few days. A notification will simply pop up prompting you to begin the installation.
Those who have a rooted phone will want to wait until some folks get a look at it to ensure that root can be maintained. To look at the official changelog, click the link below to reach Verizon's official page.