Verizon's 4G LTE Up to 10X Faster Than Sprint's WiMax 4G, According to Independent Researchers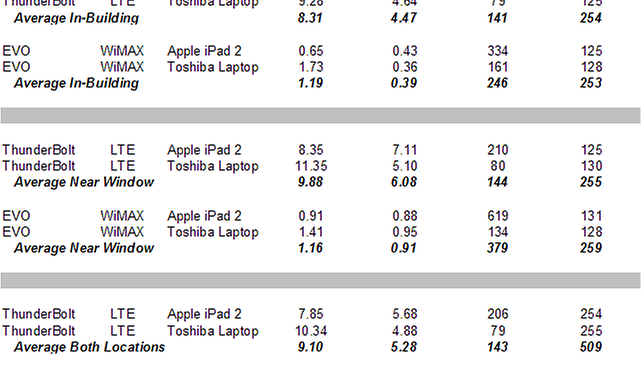 Well, we sort of already knew this but now it's been confirmed by the labcoats: according to 1,000 independent tests in New York City by research firm BTIG, Verizon's coverage blankets the city while Sprint's is more like intermittent cloud cover. On some occasions, the Sprint 4G network had download speeds around 1 megabit per second on average, while Verizon's downloads achieved speeds nearly 10 times that rate! More raw data after the jump.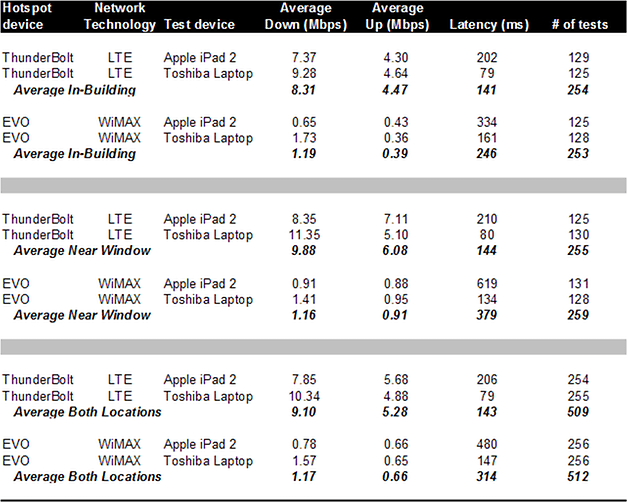 Now the data really only applies to the NYC area, but the researchers did claim that their findings are representatitve of other areas across the US. The study, however, failed to take into account speeds during peak traffic hours, which is of great concern to urbanites.
To be fair, Sprint's network is a bit older, and thus has more subscribers using it, but this is really no excuse. Sprint is now going to have a hard time coming up with any decent selling points. They could possibly compete on pricing, and they're agruably the only operator that doesn't have data caps, but other than that there seems to be little reason to make them your next operator. Sprint may have had the first 4G network, but it seems to be paying the price for being an early adopter.