[Video] 1.5 Ghz Dual-Core HTC Amaze 17 Minute Review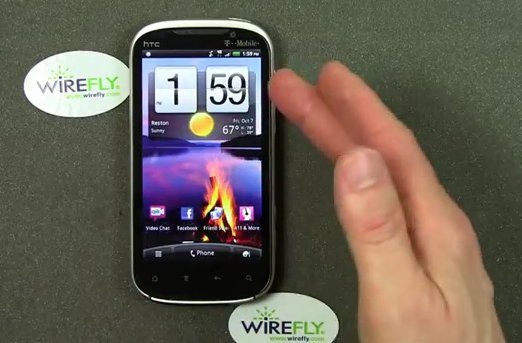 Finally, a high-quality video review of HTC's new Android Flagship, the HTC Amaze, has hit the web. The video hits all the major high lights of the new high powered Android handset and shows how HTC's new handset doesn't just cut a good figure, it's all packing some horses under the hood.

A1.5 Ghz dual-core processor isn't anything to sneeze at. Especially, when it's backed up by Android 2.3.4 and a 4.3" qHD Super LCD display with 960 x 540 resolution. After HTC chose to feature their Sensation XL at their latest London event, there were some who were disappointed that we didn't get to see the Amaze. While the Sensation is a great phone in its own right, there are more then a couple bloggers here at AndroidPIT, who wouldn't hesitate to pick up an Amaze if they had the chance.
Related HTC Amaze News: