[Video] A Two Minute Peek at Ice Cream Sandwich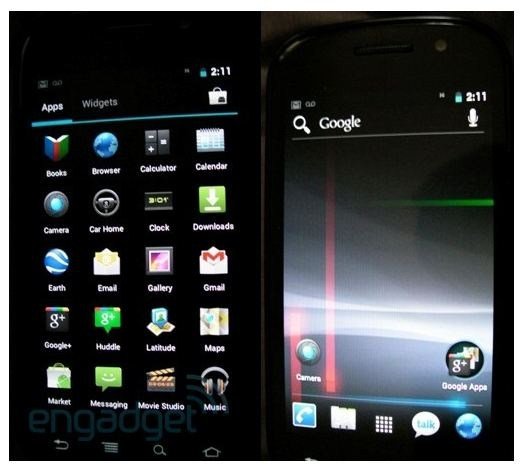 Ice Cream Sandwich (ICS) hasn't officially launched yet but apparantly an especially lucky eBay user has apparantly already gotten a good glimpse of what it'll look like. The story goes that some dude ordered a Nexus S from eBay and, upon its arrival, discovered that it was running on a software that was just a tad...altered. When he opened the "About" screen, he found that the phone was running "IceCreamSandwich." So, what does Android's future hold? Let's take a look!
In the video below, you can make out the new lockscreen and shortcuts, auto-rotate animations, holographic UI, Linus 3.0 kernel, new camera app, revamped notification bar, new app drawer with widgets, new camera modes and a new multitasking UI. You can also see that Google apparantly seems to be pimping their own apps pretty extensively with a "Google Apps" icon that opens up a tray containing a number of featured services.
Already the tech community has become divided over whether or not the video is a fake. Some claim there aren't enough sweeping, drastic changes to proclaim that this is the new UI. What do you think?
Related:
Google Gives Devs a Few Ice Cream Sandwich Tips

[Rumor] Jelly Bean To Top Ice Cream Sandwich