[Video] ASUS Padfone: Everything You've Ever Wanted to Know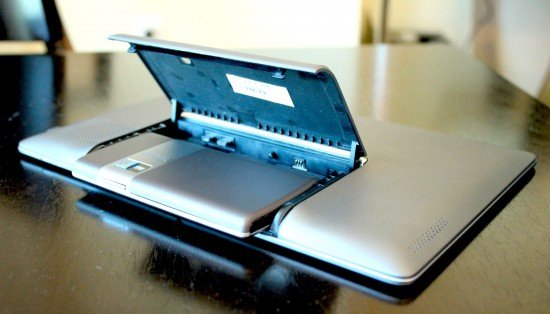 Ever since we first heard about the ASUS Padfone, we couldn't stop thinking about it. The idea that one device could provide the portability of a smartphone with the obviously impressive viewing experience of a tablet had us mighty excited. And now hands-on videos are starting to pop-up online and they have us feeling giddy all over again.
At the heart of the Padfone is a 4.3-inch display that runs on Android Ice Cream Sandwich. It's got all the usual ports you'd expect, including USB, HDMI and 3.5mm jacks. It's not the thickest tablet on the market but it's not the thinnest either, mostly due to the dock for the ASUS phone.
According to Phandroid, the phone which slides into the Padfone feels very slick, polished and well-built. The only drawback to this early edition is the fact that there are two rows of buttons from which to choose when playing around with the phone; both the buttons from Android Ice Cream Sandwich and a row of physical buttons.
Having a smartphone that transforms itself into a tablet is good for those who want to consolidate their tablet and phone data usage into one data plan. It also makes syncing redundant, since the apps, photos, contacts on your phone instantly show up on the tablet. The tablet even charges your phone while it's plugged in.