 [Video] Android Ice Cream Sandwich Hacked on to Kindle Fire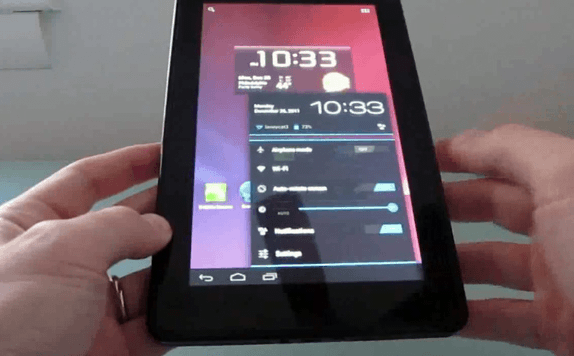 It's one of the hottest and cheapest tablets around, but where's the ICS update for Amazon's Kindle Fire? Naturally, Amazon would never provide this kind of update, since it would intrude on their carefully-manicured ecosystem. But that hasn't stopped the Android nerds from doing it themselves.
Rejoice, dear discriminating shopper: Android's newest OS has been hacked on to one of this year's hottest (and, ahem, cheapest) tablets.
In this hands-on video, you can see a very buggy version of Android Ice Cream Sandwich running on a build based on CyanogenMod 9 on the Kindle Fire. Of course, there's still a while to go before we recommend installing this kind of build on your Fire due to numerous bugs and restrictions, but it's encouraging to see nonetheless.
Normally, Amazon's Kindle Fire runs on a heavily modified version of Android 2.3 Gingerbread. For this who aren't fans of Amazon's bookshelf-themed UI, being able to download Android Ice Cream Sandwich would provide a way to get the most bang out of your $199 purchase.
Audio and video don't work yet, and there seem to be numerous glitches and bugs, but that's not really the point here: the point is that it's been ported to a tablet that was previously thought of as being part of a completely closed ecosystem.