[Video] Android Running On HP TouchPad As "App"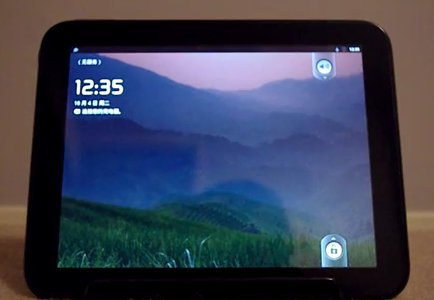 It's been awhile since we've heard any news about the HP TouchPad. Since it's firesale discount in August caused the defunct line of tablet PCs to sell out over night, Android fans have been busy trying to bring their favorite mobile OS to the discount tablet. But since Team TouchDroid packed up shop, and those nice folks over at CyanogenMod haven't released any new demo videos in a while, all has been quite on the TouchPad front. That is until today: a new video has surfaced showing Android running on the TouchPad as an "app".

Judging by the video, it appears this TouchPad is running a kind of Android emulator bundled as an app, which can be normally launched from the homescreen. Considering that this is a proof of concept, it doesn't look half bad though it's still miles away from being a full blown Android distribution for TouchPad. (The .ipk file seen in the video can be found here... warning Chinese site)
If you're still hankering to get a sweet Android fix on your HP device, you're going to have wait awhile. The CyanogenMod team is still busy working on a port but there has been no official word when their first build will be ready.
Related TouchPad News: