 [Video] AndroidPIT Reviews the Google Docs App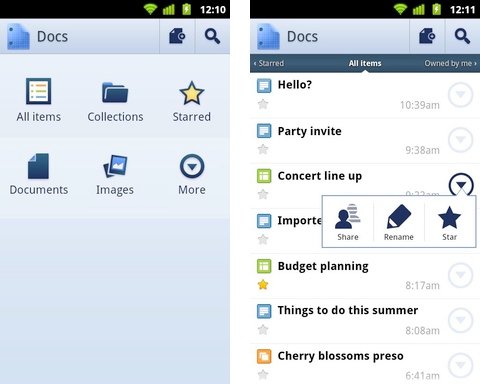 Google Docs is one of the hottest apps on the market right now - and for good reason. It can convert photos into text, allow you to share your edits wirelessly with your computer and can even display presentations and spreadsheets.
It's amazing to have access to every Google Doc you've ever created in the palm of your hand. Think of the possibilities: downloading flight documents before the trip to the airport; tweaking the presentation before you get to class; collaborating with peers on a project while you're still on the bus to work.
The downside to the app is that it is sometimes slow to load docs, and doesn't always do such a good job of fitting text to the screen. We also encountered some problems in the picture-to-text function, in which some words came out garbled and nonsensical. This could be because we didn't take the picture under optimal lighting conditions but, then again, when in life are lighting conditions completely optimal?
Take a look at the video below for a full walkthrough: