 [Video] AndyPad - Finally, a Decent, Cheap Android Tablet?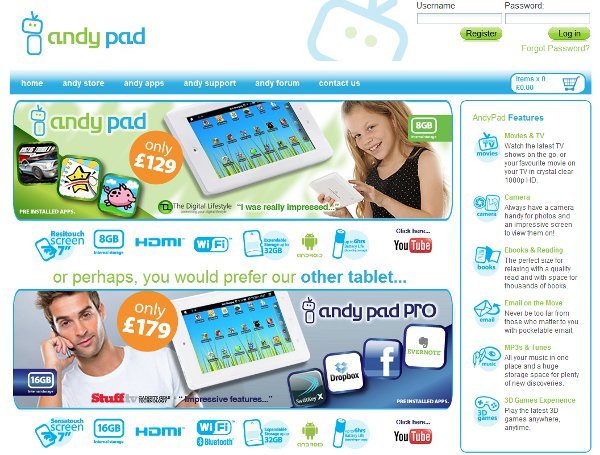 The AndyPads (they come in both standard and pro versions) were released in England a few weeks ago but it's been damn near impossible to find any hands-on videos of them in action. Sure the pads are cheap – $180 and $277 for the standard and pro versions, respectively – but how well do the perform?
Well, after diddling around Youtube for a while, I've finally found a few videos that seem to give a good impression of what it's like playing with these devices. I have to say, while I'm not impressed by the screens on the AndyPads by any means (they look dark and dull) I am somewhat impressed by the fact that these tablets come packing with Android Market – a feature lacking on most cheap-o slabs. They also seem to be fairly fast, although that's in comparison to some of the even slower, and cheaper, tablets out there.
Take a look at the videos below and check out AndyPad's specs here for more.