[Video] Angry Bids Summer Pignic Coming Soon!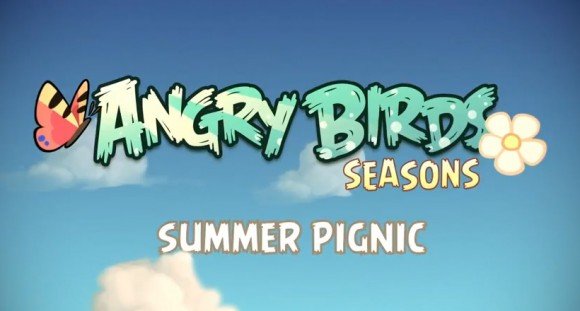 Have you heard of this Angry Birds thing? Apparantly it is really getting big these days, har har.
Well, get eggcited (get it? get it?) because a new edition of Angry Birds will soon be released. It'll be called Angry Birds Summer Pignic, and it will involve at least one bird and many pigs....and, uhm....a cloudy backgrounds and maybe.....a butterfly....and, yeah, that's it; that's all we really know right now.
No mention yet when exactly Summer Pignic update will be available yet. But we're much more excited about Angry Birds Magic, which will add a bunch of NFC-based features to the mix, including the ability to unlock new birds or content based on your location or interaction with other NFC-enabled devices.