 [Video] Apple is Darth Vader, Android is Frankenstein in Bizarre Taiwanese Parody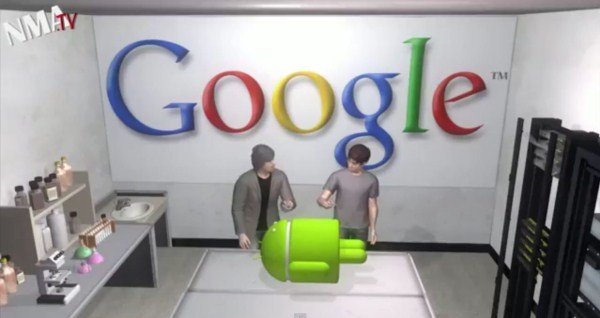 (NMA TV)
This video just made my brain hurt. "Too....much....going...on.......MUST....make....sense of it, somehow." But leave it to NMA TV to take something somewhat mundane like Google's acquisition of Motorola and make it totally bizarre.
In the cut-and-dry version of the story, Google buys Motorola for 12.5 billion, thereby securing somewhere between 15 and 17,000 patents. But in this over-dramatized re-interpretation of the Google-Motorola deal, Motorola is an aging hipster whose phone is destroyed by Apple (as Darth Vader) and Android is a Frankenstein-like creature which must be fed patents to come alive. Take a look below and tell us it isn't one of the weirdest one minutes you've experienced:
In other news, I would like NMA TV to create videos about my life staring robots and Star Wars characters and overly-literal interpretations of expressions like "one-trick pony." What do you think of NMA TV? Funny? Bizarre? Just plain dumb? Let us know below.