[Video] Archos 101 G9 and ASUS Eee Pad Transformer In Benchmark Fight!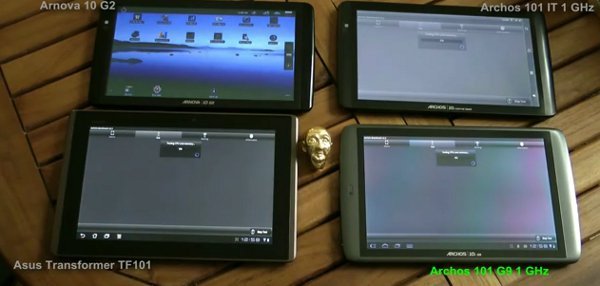 In the latest Benchmark Fight video, the Archos 101 G9 and ASUS Eee Pad Transformer go head to head agains the Arnova 10G2 and Archos 101 IT in a blistering graphical fight to the finish. While this may not be as entertaining as a real prize fight, the comparison between the Archos 101 G9 and the Eee Pad Transformer should be interesting for all you tech heads out there. Our tale of the tape shows that the 101 G9 doesn't cut a bad figure, which just goes to show that the relatively low RAM count (512 MB) isn't that detrimental after all.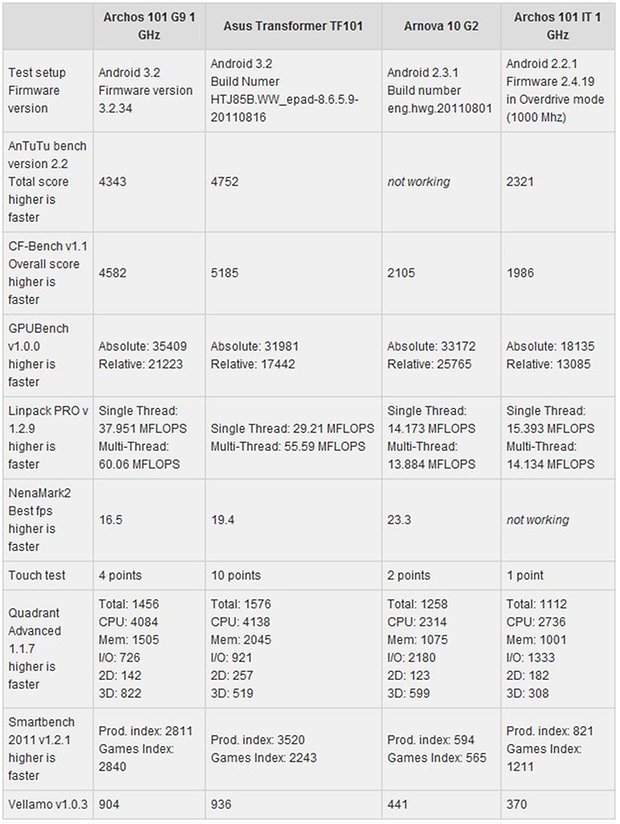 (Picture: Tabletblog.de)
If you put your faith in Benchmarks the the Archos 101 G9 should perform at a comparable level to the Eee Pad Transformer but we're not entirely convinced here at AndroidPIT.
The Archos devices we got to try out at the recent IFA in Berlin were not on par with the Eee Pad Transformer. While it may have been an early software package we got our hands on, or maybe the devices had a little too much ware and tare from the other tech enthusiasts, but we're still not convinced that devices with 512 MB RAM can actually effectively multitask (much like me before my 3rd coffee)
While the benchmarks do indicate decent performance, many here feel that the processor plays a much more important role in determining multitasking ability so these benchmarks aren't an accurate indicator of real-world performance. If anyone can proves us wrong please leave a comment below.
Related Tablet News: