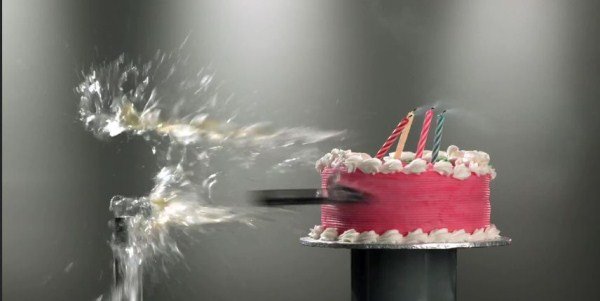 I would love to be part of the AndroidPIT team.
What do you think?
The ads for the Motorola Droid RAZR cell phone depict a sleek UFO-like gadget zooming through the air and slicing through street signs and fire hydrants. But just how well can the RAZR phone slice through objects in real life?
In this ad for the RAZR by Canadian telco Rogers, the RAZR is shot from a high-powered air canon into a cake and egg. The result? Neither survive. But the RAZR does. Not sure what else to say, other than the fact that this ad is quite a visual treat.