[Video] Check Out These Hilarious Live Video Effects on Android Ice Cream Sandwich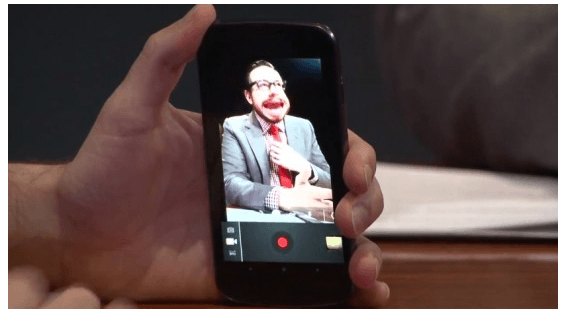 One of the lesser-discussed new features on Android 4.0/ Ice Cream Sandwich is the ability to create live video effects during chat. Using this feature, you can shrink people's heads, enlarge their mouths and generally mess with their minds.
On Monday night, lead Android developer Matthias Duarte showed off some of these funny effects on "The Verge" video podcast. The effects seem to have amused both the host and studio audience (especially that mouth-enlarging one).
Duarte also argued that camera phones should be less about chasing after the features of a DSLR and more about creating a camera that makes it easier to "share moments with other people." Do you agree?
Check out the video effects for yourself in the YouTube clip below: