[Video] CyanogenMOD For HP TouchPad Up And Running?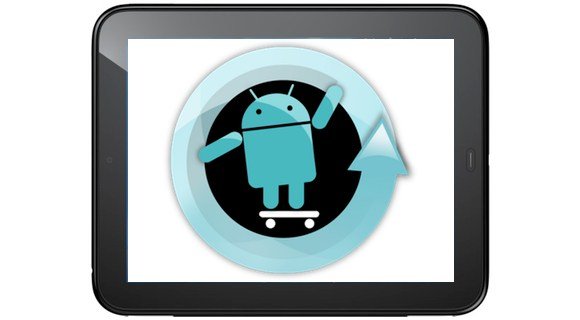 (Picture: Stereopoly)
HP and Android fans rejoice! It looks like the hordes of deal-chasers, who picked up a TouchPad when HP discontinued the line also picked up one of the world's cheapest Android tablet PCs. The developers of CyanogenMOD have been busy hacking away and today they presented us with a new (albeit rather creepy) video. If you want to see an HP TouchPad showing off Android 2.3.5 racing-stripes, the video is after the jump.
As you can see in the video, the touchscreen is up and running with full multitouch support with up to 10 input points and improved graphics. There are reportedly still WiFi/connectivity support issues but with such rapid progress, it won't be long till developers have gotten around those issues.
Another touch that has me excited is the ability to multiboot TouchDroid and webOS. Granted, this is probably just because I still have a couple of bids on one of the few remaining TouchPads in on ebay but I digress. Still its really cool to see what a group of dedicated fans with more then a little bit of knowledge up their sleeves can achieve in such a short period of time. I'll keep your posted on all the progress from the CyanogenMOD team and project TouchDroid as it develops.