[Video] Did Google Ever End Up Hiring That Epstein Guy?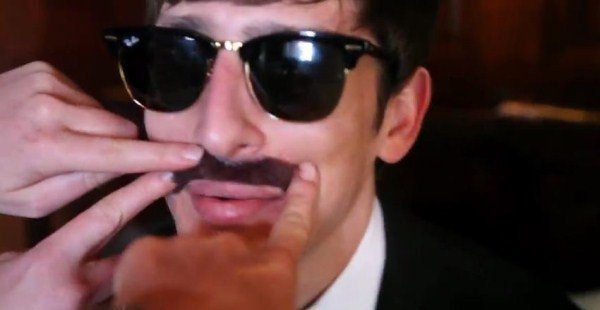 Remember the ridiculously-mustachioed Matthew Epstein? Epstein really wanted to work at Google. In fact, he wanted to work there SO badly that he recorded an equally ridiculous promotional video perched on a "14th century Parisian loveseat." In the video, Epsetein expounded upon his experience in an ironically self-aggrandizing manner, which included such skills as doing a push-up and painting his toe nails in a lovely baby blue. None of his experience was necessary, though, since his video went viral after Tech Crunch picked it up and has now been watched 450,000 times on Youtube.
Did Google end up hiring Epstein after this smashing viral success?
According to Epstein's follow-up video, he received letters to interview at Microsoft, Salesforce, Amazon and Google. But, he did...not...end up getting hired at Google. According to Epstein, it's because he "didn't wear pants to the interview," but we're guessing it was some other reason.
But, oh well, Epstein found a job that seems to suit him even better. He accepted a job at the San Francisco based SigFig whose vague mission is to bring more transparancy to the investment world. Are you bored yet? I am. But best of luck, Epstein! Yours will certainly go down in the books as one of the most gripping job hunts in recent American history.
Epstein's follow-up video, and lots of mustache-petting, below: