 [Video] Eee Pad Transformer in Action - HDMI Output, External Hard Drive, Asus Apps and more...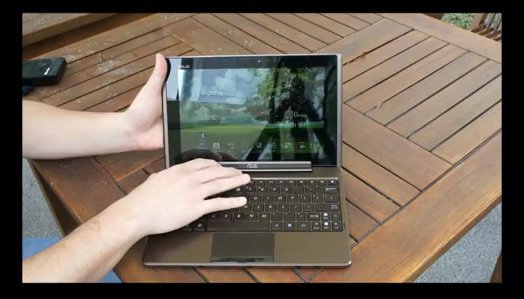 We've recently been rummaging through the internet, trying to find videos of the Eee Pad Transformer in action. Finally, we've managed to put together a series of videos that'll hopefully give you a good idea of what it's like playing with the device. The individual videos are somewhat short, but taken together provide a lot of information.
In the videos below you can see the Transformer's...
Ability to sync games with television screens
Hardware overview (including video of the device detaching and re-attaching to the keyboard)
Video output and HDMI Asus Apps (including how to read books on the device)
External hard drive capabilites
Touch screen gaming abilities (Angry Birds)
Honeycomb software overview
Video and music capabilities
Android Market look and feel
Video camera specs
Google Maps look and feel