 [Video] Galaxy S2 – Samsung Shows What Makes Dual Core Special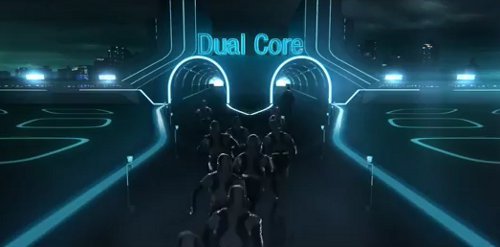 If you've got the fastest phone processor on the market, you've got to find some way to visualize its incredible speeds. Taking up the challenge, Samsung has crafted a commercial that touts the Samsung Galaxy S2's dual core strengths. Toss in some TRON, a teeny bit of that famous 1984 Apple commercial, a dash of Minority Report and voila! You've got a commercial.
Perhaps some history is in order here. First, Samsung touted the Galaxy S2's razor-thin design. Then, the company promoted the Galaxy S2's voice command abilities and Super AMOLED Plus screen. Now finally they're finally bragging about the phone's processor speeds. This is all probably smarter than crafting one big overwhelming commercial that attempts to explain all the features of the Galaxy S2.
Bravo, we say. More, please!