 [Video] Galaxy SII and Galaxy R in Detailed Comparison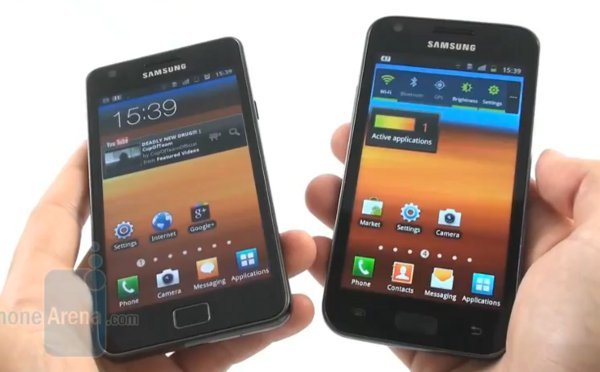 Samsung Galaxy R, the slightly thicker, dimmer and slower cousin to the Samsung Galaxy S2, has remained mostly absent from tech blogs since its release was announced a week or so ago. But no more! Phone Arena has just published a video that offers a detailed comparison between both phones.
Software-wise, it looks like the phones are nearly identical. It's just the difference in form factor and screen quality that most users will likely notice. Heavier users may also notice that the Galaxy R is a bit slower than the S2, but just by a hair. And it also has a 5MP camera, compared to the S2's 8MP but, as we know, extra MPs don't always add up to much. As Phandroid writes, the Galaxy R as might as well be called the Samsung Galaxy 1.9.
I don't know yet when this phone will be released stateside. Word on the street is that it'll be coming to South West Asia, China and the Middle East soon after the UK. I'd be also interested to know just how much lower it will be priced compared to the Galaxy S2, and whether this difference in price will be substantial enough to warrant one over the other. Certainly, it looks to be a pretty strong competitor, whatever its price may be.