 [Video] Galaxy Tab 10.1 Retail Edition Hands-On Review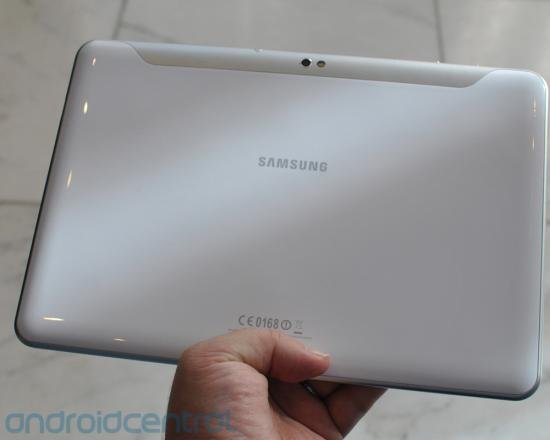 (Photo: AndroidCentral.com)
Android Central is in New York playing around with the soon-to-be-released Galaxy Tab 10.1 and they have the video to prove it!
In the video you can see the retail version that will be landing at the Best Buy in Union Square next Wednesday before being released at Best Buy stores nationwide June 17th.
The Galaxy Tab 10.1 is a stock Gingerbread device. The real pleasure is the way the tablet looks and feels. Thin, glossy, light. iPad comparisons are inevitable but we mean them as compliments.
What you see here is exactly the same device that was passed out to Google I/O participants a few weeks ago, save for a few minor details. It's got the same Tegra 2 system on a chip, same hardware and same design, except it'll be running Honeycomb 3.1, not 3.0.
One other thing it won't have is Samsung's Touchwiz user experience, but that'll be coming in an over-the-air update later (though we don't know when yet).
Unfortunately, the device has no micro-SD card, which has caused a minor fury online.
Enjoy the hands-on video below!