 [Video] Google Music Beta Review and Hands-On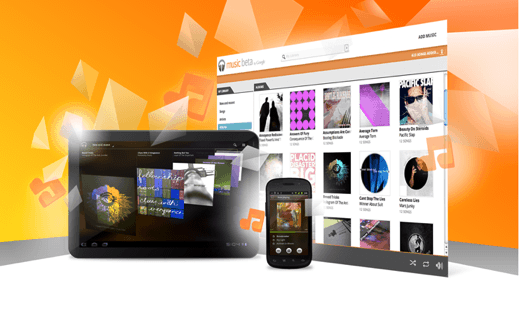 Engadget has an exhaustive review of the new Google Music Beta for Android devices. The verdict? It's not quite the music revolution you may have been expecting.
Since the article is long, here are a few of the main points to take home:
MP3, AAC, WMA and FLAC files are all supported, but outside of that you're out of luck. Ex-Apple users wil be unable to upload M4P and M4A, which will probably frustrate some people.

The library can be accessed by a total of eight devices, and it is easy to de-authorize unused devices from the web.

The new music app makes no distinction between tracks streaming by cloud and tracks uploaded to the phone, which could result in a frustrating experience if you're in a spotty place connection-wise and have accidentally chosen a track that's only available streaming.

Streaming sound quality was good, but we wonder how it'll sound during peak traffic times...

Be careful about data usage if you don't have an unlimited data plan.

All in all, we're wary of a service that promises streaming music when cellular networks can barely ensure our tweets get sent. This will likely work only as a complementary app; not a replacement for having tracks stored locally on your device. Nonetheless, it's a good start, and it will certainly be nice to upload music instantaneously from a cloud when you first purchase a device rather than having to download each individual track. We just wonder how much it'll cost after the free trial period is over. Check out the video below for a full walkthrough of the app, and for a better understanding of its user interface: