 [Video] HTC Sensation and Samsung Galaxy S2 in Detailed Comparison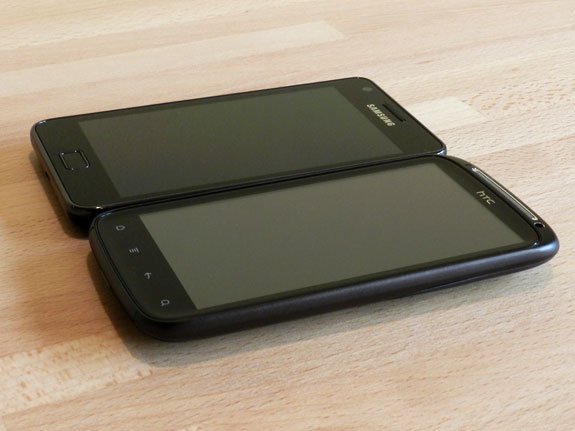 (Picture: Pocketnow.com)
The competition between the HTC Sensation and Samsung Galaxy S2 is all that anyone seems to be talking about these days. The folks that want a new smartphone seem intent on buying one of these two flagship devices. Thankfully, Pocketnow.com has arrived to make this hard choice a bit easier by creating a very detailed video in which both devices are compared feature to feature.
Pocketnow.com has also created two video samples that should give you a good idea of the quality of the two cameras (HTC Sensation's video is first):
Link to Video "Galaxy S2 1080p Sample"
After reading a ton of reviews, I would say that both devices are well-equipped and adequately reflect current trends in cell phone technology. The materials used, especially in respect to the casing and display (Super AMOLED Plus vs. qHD Super-LCD), could be the decisive points for potential buyers. In terms of root access, it seems the Galaxy S2 is best equipped, but all that will change when the Sensation receives its unlocking update.