[Video] HTC Status Hands-On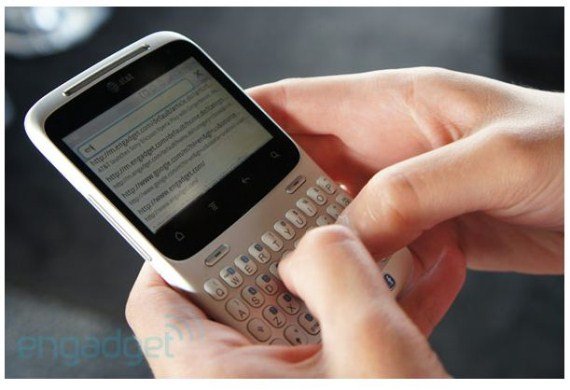 Engadget's got a pretty thorough preview of the new HTC ChaCha Status. They've got mixed feelings about the device. While they appreciate the "very comfortable" full physical keyboard, it looks like the display is small, poorly lit and sparsely pixelated.
It's interesting to see how these new phones are integrating HTC Sense 3.0, which works flawlessly on my Sensation. Engadget says that the Sense 3.0 widgets hog the screen and the ring on the lockscreen is too big for practical purposes. But Engadget's never liked Sense 3.0 on any device.
As far as the Facebook button is concerned, I'm not sure I see the point. Sure, HTC will probably score some brownie points for jumping on the social networking bandwagon in such a commited way (you really can't be more committed than altering the actual hardware of your phone to include shortcuts for social networking) but I just can't see myself using this button so often. I don't update my Facebook account every five minutes, and tend to block those who do. I think HTC might be slightly overestimating the number of folks who share so much content on Facebook that they actually need a physical button to do so.
All that said, HTC Sense 3.0 (which Engadget seems to have some sort of vendetta against) + a full physical keyboard seems like a winning combo. What do you think?
(Also, what in the world is going on in the background of this video? :) )