[Video] Hands-On with the MyTouch 4G Slide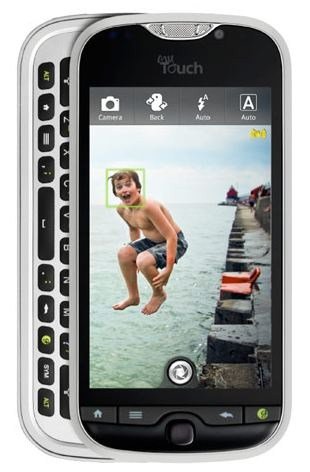 Wondering what the camera is like on the new MyTouch 4G Slide? You're not alone. After hearing about all of the phone's mighty camera capabilities, I must admit I've become a bit obsessed.
Thankfully, I've found a hands-on video that offers a peak at all of its face-recognizing, burst-shooting, and shadow-eliminating features. Now, granted, the video is more of a tiny preview than a full-blown review, but it's informative nonetheless (skip to 6:30 to get to the camera part).
Looks like you scroll through the different camera modes almost like they're album artwork on your iTunes, choosing whichever mode best fits the moment. Thankfully the phone also comes with 1GB of RAM for storing your beloved shots.
Now if only we could bribe the ZDNet guy to give us a look at the camera in action outside the confines of that artificially-lit room.