[Video] Hands-On with the Sharp SH-12C – A 3D-Capable Phone That Doesn't Suck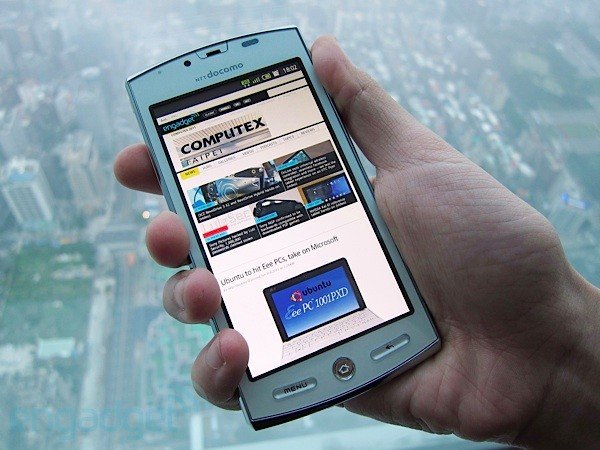 Even if there wasn't a snowball's chance in hell of this device landing in U.S. stores, we'd still write a blog post about it. With a 1.4 GHz Qualcomm processor, 4.2" display QHD, Android 2.3.3 and two (count 'em, two!) 8 megapixel, 3D cameras, the Sharp Aquos SH-12C 3D smartphone is truly a thing of beauty, and it has 3D capabilities that won't give you a headache.
Engadget took a look at the device while on a trip to Taiwan and had this to say about its 3D capabilities:
The 4.2-inch qHD (960 x 540 pixel) glasses-free 3D LCD is just spectacular, with excellent colors, brightness, and contrast as well as decent viewing angles. On the imaging front, the Aquos trumps the EVO 3D with twin 8 megapixel autofocus cameras with flash and autofocus assist light. But just like Sprint's flagship, it takes 3D pictures at 2 megapixels (in MPO format only) and captures 3D video in 720p at 30 fps, with the left and right frames being squeezed into a single 1280x720 pixel H264 frame
...Sounds like the future of 3D phones may be brighter than we'd previously imagined. Take a look at the phone in action below:
Sadly, no word yet on when this phone will be released to the rest of the world.